Reading Time:
2
minutes
Asialawnetwork.com has entered into a partnership with Australia-based Legallyyours.com.au. Through this partnership, both companies aim to promote access to justice across Asia Pacific.
Who is Legally Yours?
Legally Yours is a legal marketplace that matches clients to fixed-fee lawyers . If you need to speak with a lawyer but you are not ready to go ahead with a specific legal service, you can request a QUICK MATCH with a lawyer listed on Legally Yours. If you are ready to go ahead with a specific legal service, you can REQUEST A QUOTE  and Legally Yours will match you with a lawyer in their network who can assist you with a complimentary phone chat and fixed-fee quote.    
Some prominent lawyers on the Legally Yours network include: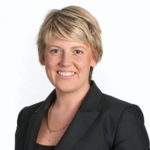 Lynne Grant, special counsel at Hunt & Hunt Lawyers. Lynne has worked as a corporate and commercial lawyer for 14 years and has developed a particular specialty in acting in private business sales, mergers and acquisitions. Lynne has expertise across a range of complex commercial transactions, including legal due diligence, structuring, negotiating and implementing commercial contracts, joint ventures, shareholder agreements, governance and global trade.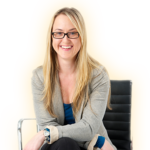 Fiona Mccord, the owner of the Base Legal. Fiona has a breadth of knowledge and skills to provide legal services to small businesses.  Having worked in the legal industry for over 20 years, Fiona offers practical legal services and advice without technical legal jargon.

Adam Rich, a partner who heads up Wisewould Mahony's Corporate & Commercial area. Adam's practice has had him provide advice across the full array of commercial/business transactions. He particularly enjoys assisting his clients with mergers and acquisitions, corporate advisory, business succession and co-ownership issues, intellectual property law and employee incentive arrangements.
Looking to grow your business in Australia?
If you are a startup looking to scale in Australia, you can also attend Legally Yours' first startup law event at General Assembly, Melbourne. The event will feature a panel of legal experts who will talk about funding options.
For those of you who are not in Australia but are looking to set up there, you can join Legally Yours for their Facebook Live on 15 May 2018. Follow the Legally Yours Facebook page to watch the event and to keep updated on future events.
---
This article does not constitute legal advice or a legal opinion on any matter discussed and, accordingly, it should not be relied upon. It should not be regarded as a comprehensive statement of the law and practice in this area. If you require any advice or information, please speak to a practicing lawyer in your jurisdiction. No individual who is a member, partner, shareholder or consultant of, in or to any constituent part of Interstellar Group Pte. Ltd. accepts or assumes responsibility, or has any liability, to any person in respect of this article.