Reading Time:
3
minutes
Australia exempt from large US tariffs on imported steel and aluminium
US President Trump announced that Australia, together with Brazil and Argentina would be exempt from large US tariffs on imported steel and aluminium. President Trump was of the opinion that exports from these three countries alone did not threaten US national security. The reasoning in respect of Australia probably has more to do with the very low volume of steel and aluminium products Australia exports to China.
Now is not a time for celebration for Australian traders.
First and foremost, by far Australia's largest export is iron ore. It accounts for about 15% of Australian exports of goods and services. The primary use of iron ore is to manufacture steel. Almost all of Australia's iron ore exports are to countries that will be hit by the increased tariffs.
It is impossible to think that if trade in steel becomes more distorted demand for the products that are used to produce steel will not be effected. Increased tariffs move demand from the most efficient produces of steel to those that need protection.
Another affect of the US actions is a potential trade war between the US and the EU and countries such as Canada and Mexico. It may be hoped that if these countries impose increased tariffs on the US, then Australia will be able to step in as an alternative supplier. The reality of this hope needs to be tested. Firstly, Australia's top exports are minerals and fuels (well over 50% of Australia's exported goods). Countries are very unlikely to place retaliatory tariffs on US minerals and fuels. Countries import minerals and fuels to feed their own local production.
Retaliatory tariffs may fall on agricultural goods. Such goods are usually subject to the highest level of tariffs as there is almost always a local industry to protect. However, there is not as much cross over as you would expect between what the US exports and what Australia exports. The top US agricultural export by far is soybeans, a commodity Australia largely does not produce.

Main area of overlap?
The main area of overlap is beef. However, Australia and the US rarely compete on beef. This is for two reasons:
US exports are still restricted in some countries due to mad cow disease; and
The bulk of Australia's exports are to China and Japan, countries where Australia already has much lower duty rates due to Free Trade Agreements.
In respect of seasonal products, such fruits and vegetables, it will no doubt be apparent that being in different hemispheres limits competition.
It may be thought that as one of only 3 countries not hit by the tariff hike, Australia can greatly increase its steel and aluminium exports to the US. Unfortunately this will not occur. The exemptions granted are subject Australia not increasing its level of exports to the US. This makes sense. Without some sort of quota based on current levels of exports, the fear would be that other countries would tranship metals via Australia to defeat the US tariffs.
The main reason to be concerned is that Australia relies heavily on international trade.
Australia exports commodities that other countries used to make goods to sell to other countries. Australia is also a net importer of goods. Increased tariffs distort trade and increased costs will mean an overall reduction in global trade.
Overall, what we have seen from the US is inconsistent and irrational decision making. The absurdity of the US imposing tariffs on EU, Canadian and Mexican metals on security  grounds is readily apparent. If the reasoning was justified, the decision making would be more predictable. Predictable government decision making encourages long term investment decisions which are necessary for continued growth.
Further, the decision making process in the aluminium and steel case involved changes of positions in a matter of weeks and months. Again, it is impossible for investors and supply chain managers to make even medium term procurement and investment decisions with confidence in this environment. Any freezing of international investment or reservations regarding international trade will hurt all trading nations, including Australia.
Need advice on international trade?
If you need legal advice, you can get a Quick Consult with Russell Wiese or other lawyers. With Quick Consult, a lawyer will call you back on the phone within 1-2 days to answer your questions and give you legal advice for a transparent, flat fee.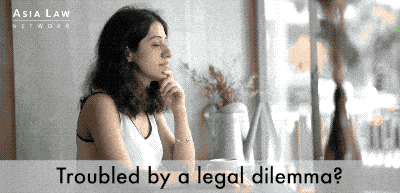 ---
This article is written by Russell Wiese and was first published on the Hunt & Hunt Lawyers website.
This article does not constitute legal advice or a legal opinion on any matter discussed and, accordingly, it should not be relied upon. It should not be regarded as a comprehensive statement of the law and practice in this area. If you require any advice or information, please speak to practicing lawyer in your jurisdiction. No individual who is a member, partner, shareholder or consultant of, in or to any constituent part of Interstellar Group Pte. Ltd. accepts or assumes responsibility, or has any liability, to any person in respect of this article.
---
You might be interested in these articles: