Reading Time:
4
minutes
So, you've been brave and made the decision to start a business. Now what? The next step is to ensure that you have the right documentation in place to comply with the law and to set the framework for your business operations.
Your Business Framework
Companies generally require a constitution to be registered. The constitution sets out how the company will be managed and how decisions will be made, such as the appointment and removal of directors, director's roles and responsibilities, shareholders meetings and voting rules.
It is recommended that companies also have a separate shareholders agreement which sets out the relationship between shareholders. Amongst other things, this includes how shareholder disputes will be resolved and how shares will be valued and sold.
Partnership Agreements and Joint Venture Agreements document the terms of the relationship between the parties involved. They including dealing with capital investment, profits, roles and responsibilities, resolving disputes and termination.
When starting a business with others, it is essential to address and outline how you want the relationship to operate and how you want to deal with disputes. It is much easier to set out these processes at a time when you are agreeing, rather than when a dispute arises.

Often these documents are available for purchase 'off the shelf'. You are not able to review and receive advice on off the shelf documents before they are delivered to you and they will generally contain the same clauses each time they are produced. Think of your closest personal relationship, would you want an 'off the shelf' process you have to follow to deal with issues that arise in that relationship? These documents will become the 'handbook' for your business when an issue arises, so it is important that you understand them, and that they reflect your needs.
Employees
Employers must comply with:
National Employment Standards and modern awards
Unfair and unlawful dismissal laws – (there is a Small Business Fair Dismissal Code which applies where there are less than 15 employees)
Agreement making obligations
Transfer of business rules, and
Workplace rights in the Fair Work Act.
Employment contracts or terms must comply with these minimum standards and if they don't, employers are liable to fines up to $10,200 for each breach.
Memberships and Licences
Take the time to ensure that you comply with all relevant licensing and membership obligations. The first few months of starting a business are chaotic. You will probably barely sleep, so the last thing you want to happen is to find yourself facing a fine or penalty for not complying with an obligation, being suspended or shut down and facing the reputational damage that can arise from non-compliance.
Consumers
Don't forget to document your relationship with your consumers. Every manufacturer, seller or service provider is required to comply with the Australian Consumer Law. There are standards and obligations which businesses must comply with and rights that are granted to consumers (eg. refund rights) which cannot be contracted out of. Having a consumer policy will ensure that your consumers are aware upfront of how issues will be resolved, and provide you with guidance as to how to deal with an issue in compliance with the law.
Privacy
Consumers deserve to know how you will handle their information. While there is a small business exemption from the Privacy Act obligations (for businesses that turn over less than $3 million) there are exceptions to that rule which will require a small business to have a privacy policy. This includes if you operate in the health industry or want a government contract. Some third party payment providers also require businesses to have a privacy policy. A privacy policy will explain to your consumers, what information you collect, how you use and disclose information and how their information is kept. Consumers today are savvy and a Privacy Policy shows that you know the law and that you are transparent with your policies. This could be considered as a competitive advantage.
Having the right documentation in place allows you to focus on your running your business, while knowing that if an issue arises there will be processes and guidance for you to rely upon. We recommend connecting with a commercial lawyer to ensure you comply with your legal obligations and set up the correct framework for your business.
Need legal advice?
If you need legal advice, you can get a Quick Consult with Fiona McCord or a Quick consult with experienced lawyers. With Quick Consult, you can check out in minutes and for a transparent, flat fee, the lawyers will call you back on the phone within 1-2 days to answer your questions and give you legal advice.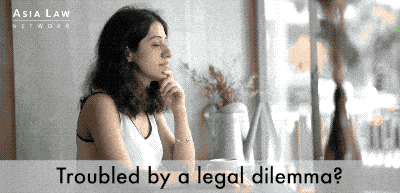 ---
This article is written by Karen Finch, in consultation with Fiona McCord and was first published on the Legally Yours website.
This article does not constitute legal advice or a legal opinion on any matter discussed and, accordingly, it should not be relied upon. It should not be regarded as a comprehensive statement of the law and practice in this area. If you require any advice or information, please speak to practicing lawyer in your jurisdiction. No individual who is a member, partner, shareholder or consultant of, in or to any constituent part of Interstellar Group Pte. Ltd. accepts or assumes responsibility, or has any liability, to any person in respect of this article.
---
You might be interested in these articles: