Reading Time:
2
minutes
It's something most people never think about. And fair enough, it's not a pleasant thing to ponder.
But the reality is that if you're in business with other people it's wise to put in place a Buy / Sell Agreement. Buy / Sell Agreements require the 'surviving' partner or partners to buy out the other partner's interest in the business should a triggering event occur. Triggering events can include such things as death, divorce, long-term disability, retirement or bankruptcy.
Plan ahead
Unfortunately many business partners go into business only thinking about how successful the business will be.
That's great, but this type of optimism can create a problem should one of these triggering events actually happen. For instance, what would happen to your business partner's interest if he or she were to get divorced or pass away? Would you be accepting of that partner's husband or wife inheriting an interest in your business? How would that affect your day-to-day operations?
Buy/Sell Agreements
Buy / Sell Agreements are often lined to insurance policies that provide the surviving partner/s with funds so they can buy out the deceased/disabled/departing partner's interest.
So whether you're business is structured as a company, a partnership or a family trust, a Buy / Sell Agreement will protect you and your business in the future. For more information we recommend connecting with a commercial lawyer.
Need legal advice?
If you need legal advice, you can get a Quick consult with experienced lawyers. With Quick Consult, you can check out in minutes and for a transparent, flat fee, the lawyers will call you back on the phone within 1-2 days to answer your questions and give you legal advice.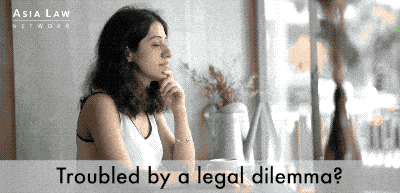 ---
This article is written by Karen Finch and was first published on the Legally Yours website.
This article does not constitute legal advice or a legal opinion on any matter discussed and, accordingly, it should not be relied upon. It should not be regarded as a comprehensive statement of the law and practice in this area. If you require any advice or information, please speak to practicing lawyer in your jurisdiction. No individual who is a member, partner, shareholder or consultant of, in or to any constituent part of Interstellar Group Pte. Ltd. accepts or assumes responsibility, or has any liability, to any person in respect of this article.
---
You might be interested in these articles: