Reading Time:
6
minutes
Great designs provide great value. They attract customers, build loyalty and help increase market share. Given the importance of design in today's world, understanding how to obtain proprietary rights over valuable designs can give you a serious leg up on the competition.
What Are Registered Designs?
Simply put, registering a design protects a product's aesthetic appearance. "Design" refers to features of shape, configuration, colours, pattern or ornament applied to an "article", which gives it its appearance. An "article" refers to an object manufactured (whether by an industrial process or otherwise), which may be physical or non-physical, to which the deisgn has been applied. Examples of designs include:
The shape of a Coca-Cola bottle;
The shape of a toy;
Fabric patterns; and
The appearance of a virtual keyboard when projected onto a surface.
Importantly, a design that is industrially applied (i.e., applied to more than 50 articles) loses its copyright protection under Singapore law. Hence, if it is intended that a design is to be industrially applied, you should register your design with the Intellectual Property Office of Singapore (IPOS).
Why Should I Register My Designs?
There are many benefits to registering your designs, such as: You can prevent others from using your design without permission. As the owner of a registered design, you have the exclusive right to make, import, distribute or sell products that incorporate your design. This makes a registered design very useful for protecting your product, especially since in general:
You can take legal action against those who use your registered design without permission.1
Legislation has recently been enacted that is intended to allow Singapore's customs officers to, upon submission of a request, seize products that are imported into/exported out of Singapore, provided those products infringe your registered design rights.2 Although the legislation has been enacted, the portions relevant to the Registered Designs Act have not yet come into effect.
You can monetize your design. One way of monetizing your design is to license your registered design to a licensee for commercial returns. In so doing, you will grant the licensee permission to use the design.  Alternatively, you can sell your design for a sum of money; however, note that you will no longer have any rights over the design. Your registered design may also serve as collateral in finance transactions. Where any such transactions affecting your interests in your registered design are entered into, you should register those transactions with the Registrar of Designs.
Who owns the design?
By default, if you are the designer, you own the design. With effect from 30 October 2017, designers own their designs even if they were commissioned to create it, unless the relevant parties have agreed otherwise in their contract.3 One exception is if the design was created as part of the designer's scope of employment. In that case, the employer is by default the owner, unless a contract with the employee stipulates otherwise.
Even if you do not own the design, you can obtain ownership from or share ownership with the owner. To achieve this, the owner has to assign his/her rights to you by contract.
Ultimately, the best way to make sure that you own the design is to state so by contract.
A Step-by-step Guide To Register Your Design:
As a preliminary note, there is no protection of the colours of the design per se. Colours of a design must be combined with at least one other design feature, such as shape, configuration, pattern or ornament. It is possible for a design that consists only of colours to be eligible for protection where that design amounts to a pattern or ornament.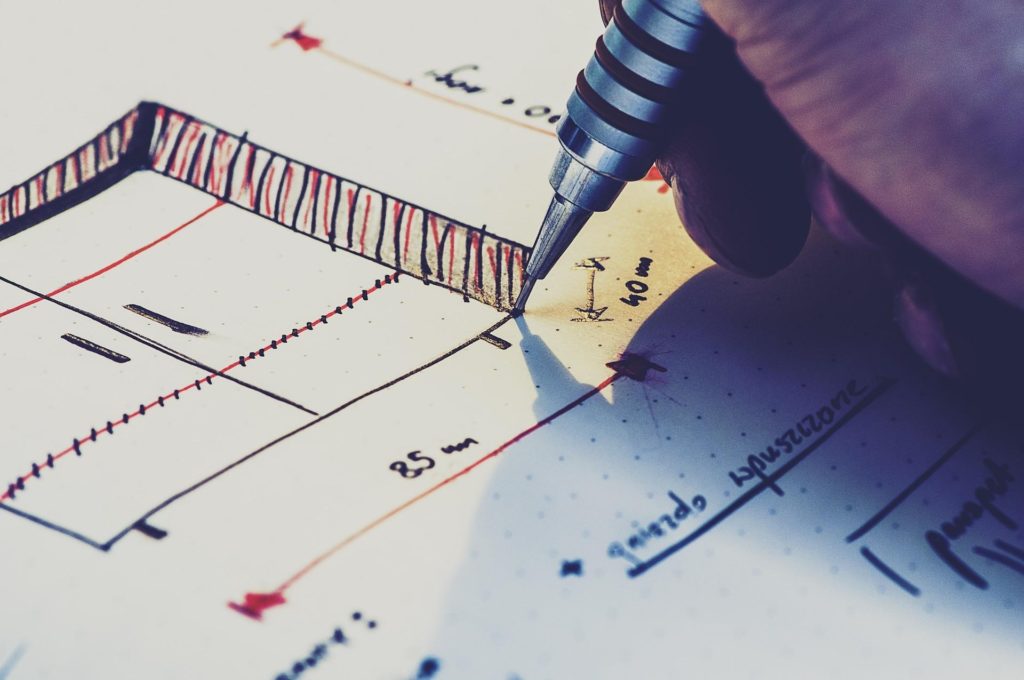 Before applying, ensure that your design is eligible.
Before submitting your application, you must make sure that your design has not already been disclosed to the public (through publication or sale, for example) or registered by someone else in any country. To do so, you can conduct a search on local existing designs via Singapore's design register at IP2SG, and on other countries' design registers by visiting their IP offices' websites.
Also, certain designs are not even capable of registration. These include computer programmes, layout-designs of integrated circuits, and designs that are solely functional. A complete list of non-registrable designs can be found here.
You may wish to engage with a legal professional to help you assess whether your design is eligible for registration under Singapore law.
Additionally, you should not have disclosed your design to the public. For instance, you may not be able to register your design if you had previously shown it to the public by displaying it at an exhibition. However, the Registered Designs Act does provide for some exemptions and grace periods, which you can refer to here.
Again, if in doubt as to whether any prior disclosure of your design amounts to a disclosure to the public or falls within the exemptions or qualifies for any grace period, please consult with a legal professional.
Fill in the application form
In your application form, you should include a representation of your design, classification of the article, and a statement of novelty.
A representation of your design refers to a graphical representation of your design. These may be pictures, such as photographs, or line drawings. You should ensure that these images accurately depict your design. They also need to be acceptable according to IPOS' guidelines.
Under the classification segment, you need to indicate the class or subclass that your article belongs to. A "class" is basically a category for your article. For example, gloves belong to a different subclass than socks, although they belong to the same general class called "Articles of Clothing". You can view the classification list here.
Additionally, you will need to specify the article based on the Locarno Classification.
Note that you can file up to 50 designs within a single application, if all the designs relate to the same class.
A statement of novelty requires you to identify the features of your design that are considered as new and which you wish to claim rights to. Generic or commonplace features are unlikely to be considered new, and cannot be registered. These should be disclaimed in your statement of novelty.
This application costs approximately S$250.
Approval of application
Once you have submitted your application, you will receive an online acknowledgement as well as an application number. IPOS will then begin to examine your application to check that everything is in order.
If your application has been accepted by IPOS, your design will be registered and a Registration Certificate will be issued to you. You will also be able to use the words "Registered Design" on your articles along with the registered design application number, which will notify rivals that your design is protected and should not be copied. However, this can only be done after your design has been successfully registered, or you may be found guilty of committing an offence.4
After registration, your design will be published on Singapore's Design Journal and register at IP2SG. Hence, anyone using the register will be able to look at your design. If you are not comfortable with having your design published so soon, you should request for a deferment of publication on your application form. This costs $40 and will push back the publication date by 18 months.
Renewing your registration
A registered design will only remain in force for five years after the date of filing. In order to extend the term of protection by another five years, you need to file for a renewal. Overall, a design can be protected for a maximum of 15 years.
Registered Design rights for non-physical products
From October 2017, registered design rights are also available for "non-physical" products in Singapore. As this is a new category under which registered design rights may now subsist, a few helpful pointers for you to keep in mind are set out below:-
A non-physical product is anything that does not have a physical form. It is produced by the projection of a design on a surface or into a medium (including air) and has an intrinsic utilitarian function.
A known design that is now intended for use with a non-physical product will not be considered to be new.
Care should be taken to ensure that a design in relation to a non-physical product does not depend on the appearance of another article or non-physical product in order to achieve the design.
Finally, for non-physical products, the representation of the design should show the design applied to the non-physical product and not the device for projecting the non-physical product.
References
1,2 Registered Designs Act (Cap 266, 2005 Rev Ed), section 30
3 Intellectual Property Office of Singapore, Designs-Related Legislative Amendments To Enter Into Force on 30 October 2017 (Circular No. 6/2017, dated 6 October 2017) <https://www.ipos.gov.sg/docs/default-source/resources-library/design/circulars/2017/(2017)-circular-no-6—designs-related-legislative-amendments-to-enter-into-force-on-30-october-2017.pdf>.
4 Registered Designs Act (Cap 266, 2005 Rev Ed), section 66(1).
---
Have a question on how to register your design in Singapore?
If you have any questions on Intellectual Property, you can get a Quick Consult or other lawyers. With Quick Consult, from a transparent, flat fee of $49, a lawyer will call you on the phone within 1-2 days to give you legal advice.
---
This article is written by Jevon Louis from Ravindran Associates LLP and edited by Tan Hui Xin of Asia Law Network.
This article does not constitute legal advice or a legal opinion on any matter discussed and, accordingly, it should not be relied upon. It should not be regarded as a comprehensive statement of the law and practice in this area. If you require any advice or information, please speak to practicing lawyer in your jurisdiction. No individual who is a member, partner, shareholder or consultant of, in or to any constituent part of Interstellar Group Pte. Ltd. accepts or assumes responsibility, or has any liability, to any person in respect of this article.