Reading Time:
5
minutes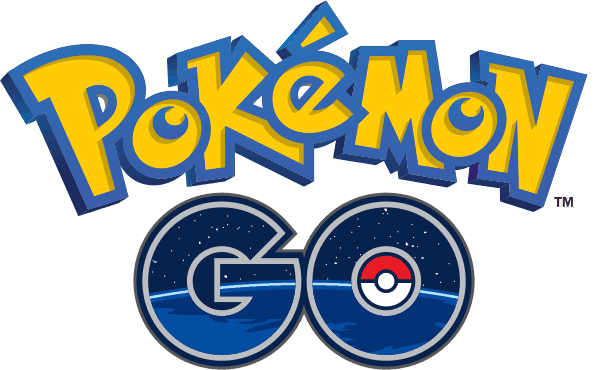 Given the long awaited release of Pokemon Go in Singapore, it is almost certain that most Singaporeans gamers would just scroll through the Terms of Service (ToS) and simply click 'accept' without reading the ToS carefully.
Frankly, no one likes the idea of carefully reading through a few thousand words of dense and sometimes confusing legal terms, when there is Pikachu and his friends to catch. So we've decided to do that for you – we've gone through the ToS carefully and you need to know 3 things:
1. An Arbitration Clause that prevents you from suing Niantic in Court
Although it was written in capital letters and was bolded, most users would have missed the arbitration clause of the game:
ARBITRATION NOTICE: EXCEPT IF YOU OPT OUT AND EXCEPT FOR CERTAIN TYPES OF DISPUTES DESCRIBED IN THE "AGREEMENT TO ARBITRATE" SECTION BELOW, YOU AGREE THAT DISPUTES BETWEEN YOU AND NIANTIC WILL BE RESOLVED BY BINDING, INDIVIDUAL ARBITRATION, AND YOU ARE WAIVING YOUR RIGHT TO A TRIAL BY JURY OR TO PARTICIPATE AS A PLAINTIFF OR CLASS MEMBER IN ANY PURPORTED CLASS ACTION OR REPRESENTATIVE PROCEEDING.
Arbitration is form of private dispute resolution, where affected parties present their case outside the courtroom and in front of Arbitrators, who are usually experts in the particular field (e.g. gaming disputes). This is different from litigation, where affected individuals bring their case to a court in front of a Judge.
By agreeing to the Terms of Service, users waive the right to file a lawsuit against Niantic (the company that designed the game). Instead, if you have any problems caused by the game, you can only resolve your conflict through arbitration. In Pokemon Go terms, it would be like agreeing to use only one type of pokeball to capture all types of pokemon.

Moreover, users also waive a right to be part of a class action lawsuit. When a group of individuals have similar injuries caused by the same party, they can sue the same party as a group in a class action suit.
A recent class action suit was filed in the District of California against Niantic. The suit was behalf on all persons whose use of property was affected by Pokemon Go. If this happened in Singapore and you accepted the Terms of Service, you'll not be able to join the suit.
If you are shocked and worried at this point, there is hope yet! Based on the Terms of Service, players can choose to opt-out of this provision but you only have 30 days since first agreeing to the Terms of Service.
To do so, you need to send an email to [email protected] with "Arbitration Opt-out Notice" as the subject. You must make a clear declaration that you are opting out of the arbitration clause in the Pokémon Go terms of service. One possible example could be:
I, Ash Ketchum of the Account (Pallet Town), hereby opt-out of binding arbitration as the exclusive process for resolving disputes. I understand that and agree that by submitting this opt-out notice, Niantic will have the right to resolve disputes in courts and by other permissible means.
2.A Privacy Policy Clause that allows Niantic to release your personal data
Another clause you might have missed is the one relating to the use of your private data. Based on the Terms of Service, if Niantic is acquired by a third party as a result of a transaction (such as a merger, acquisition or asset sale) or if Niantic goes out of business or enter bankruptcy, your personal data will be disclosed to another third party.
For instance, if Uber buys over some bits of Niantic, it might gain access to your personal information such as location, gender or email. By accepting the Terms of Service, players give their consent to this transfer of data.
Thankfully, like the arbitration clause, users have a 30 day window to opt out in the event of a transfer of personal data. According to the ToS, Niantic will inform players about any impending transaction and players will have 30 days to refuse disclosure of your personal identifiable information to any third party.
3. An Exclusion of Liability Clause that allows Niantic to get away scot free for any Pokemon GO related death or injury
The last thing you might have glossed over is the exclusion of liability. By clicking accept, players agree to waive off any claims against Niantic and The Pokemon Company relating to:
"…to any property damage, personal injury, or death that may occur during your use of our Services, including any claims based on the violation of any applicable law, rule, or regulation or your alleged negligence or other tort liability"
This means that if you suffer a finger fracture while throwing a pokeball on screen, you cannot bring any claim against Niantic for causing your injury. Also, if you climb over a fence into an army camp or protected area while trying to catch Mewtoo, you will be held personally liable for all property damage caused by your trespass.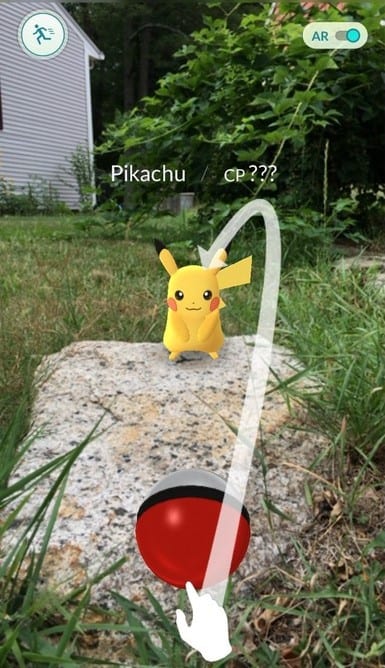 But it is also important to note that this exclusion of liability is "To the extent permitted by applicable law". That means that Singapore Law will also be considered in determining if Niantic can get away scot free.
Fortunately for all Singaporeans, Singapore has The Unfair Contract Terms Act (UCTA), which was introduced to protect consumers who might have a weaker bargaining position compared to the big businesses they do transactions with.
Section 2 of the UCTA prevents a company from excluding liability for negligent acts causing death or personal injury. This means that for death or injuries that are a result of Niantic's negligence, you still have the right to sue the company.
For example, if you can prove that your finger fracture was a result of Niantic not taking due care and attention in designing your game, you might have a potential case. But in general, if the injury was a result of your own carelessness, Niantic will not be responsible for the injuries you get.
New legal challenges with the arrival of augmented reality games like Pokemon Go
Pokemon Go ushers in a new era of mobile gaming. But with that also comes an era of novel legal challenges. It is important that players take the time to read through terms of service, in order to protect their rights.
Here are some tips that gamers should adopt when the scan through Terms of Service in the future
Look out for the Dispute Resolution Clause. Usually arbitration clauses have an opt-out option and players can email or write in to opt-out of the clause

Look out for the Private Policy Clause and be aware of how the company is able to use your data.

Keep updated about any changes in the Terms of Service. Most Terms of Service allow companies to change the clauses at any time. It is important for gamers to ensure they are updated on the type of changes and their implications.
---
This article is written by Seah Ern Xu from Asia Law Network.
This article does not constitute legal advice or a legal opinion on any matter discussed and, accordingly, it should not be relied upon. It should not be regarded as a comprehensive statement of the law and practice in this area. If you require any advice or information, please speak to practicing lawyer in your jurisdiction. No individual who is a member, partner, shareholder or consultant of, in or to any constituent part of Interstellar Group Pte. Ltd. accepts or assumes responsibility, or has any liability, to any person in respect of this article.
---