Reading Time:
6
minutes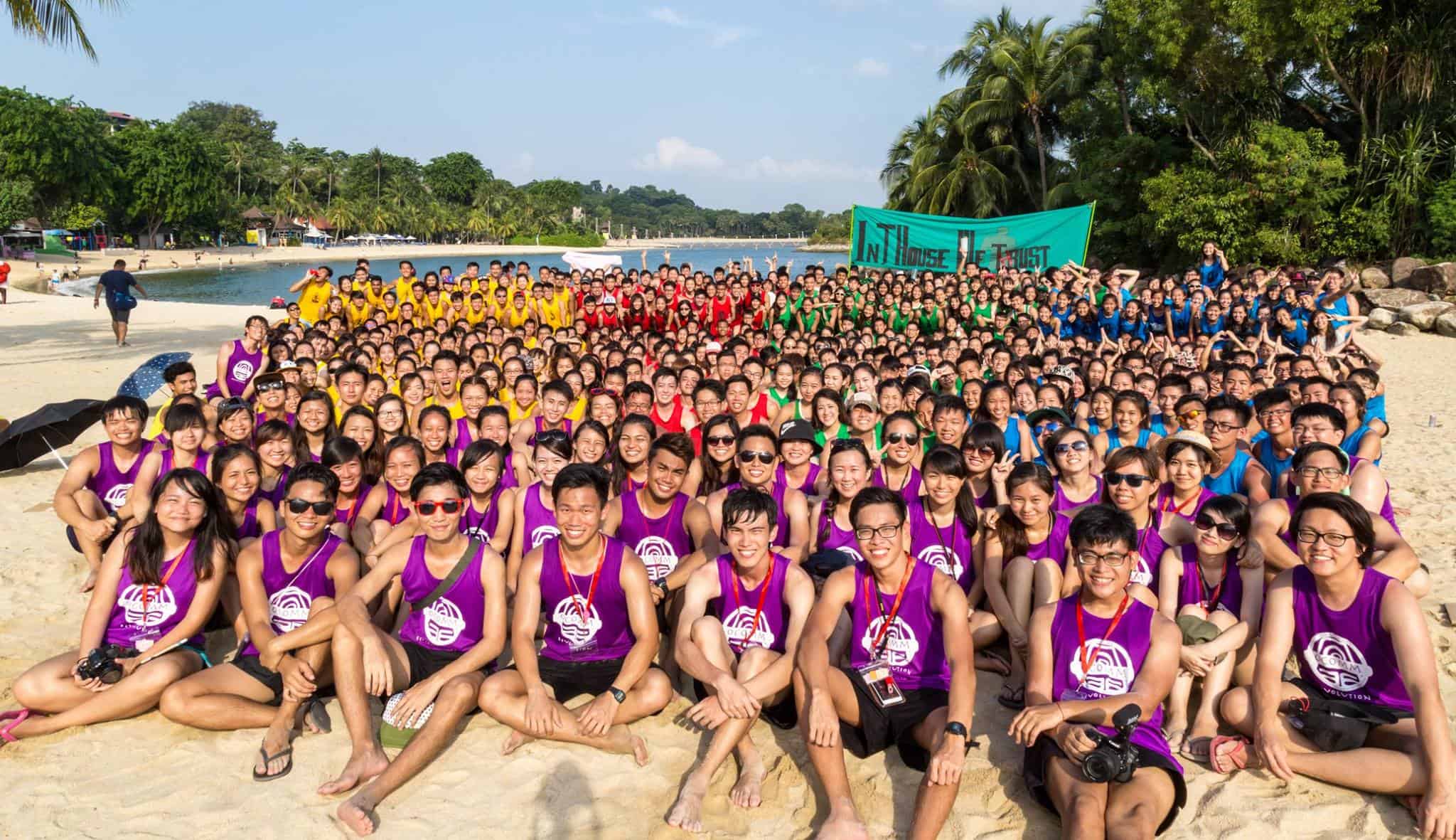 A recap on the NUS Saga
On 26th July, The New Paper published a report claiming an increase of sexualized activities in the National University of Singapore's (NUS) orientation camps.   The report included anecdotes of simulated rape scenes as well as students being pressured to answer sexual questions.
NUS then commenced investigations to determine the scale and cause of the alleged activities.  However, on 29th July, a video of ragging activities at Sheares hall was uploaded online. As a result, NUS issued a blanket ban on all upcoming orientation activities.
As investigations are still pending, it is too early to conclude if such sexualized or ragging activities are common to all orientation camps. Nonetheless, students have the right to the following options if they ever experience any uncomfortable activities during an orientation camp.
Option 1- Office of Student Affairs
A confidential way of resolving matters internally
One option is for affected students to direct their concerns to the NUS Office of Student Affairs at [email protected] on a strictly confidential basis.
According to Section 7 of the NUS Code of Student Conduct, any "negative and improper orientation practices that make new students feel uncomfortable (also known as "ragging") are not tolerated by the University". The administration can also take disciplinary action against those who are in breach of the Code of Student Conduct.
Such disciplinary proceedings are usually confidential and information of affected students will not be released unless disclosure is required by the laws of Singapore.  It is also possible for both male and female students to report any incident as violations to the Code of Conduct are not gender specific.
Perpetrators can face punishments ranging from a public censure to expulsion 
Based on Section 10 of NUS Statute 6, the Head of the Office of Student Affairs or the Deans can exercise any of the following disciplinary powers after investigating in the matter:
Issue an order to comply with specified conditions and the sanctions if the conditions are not met
Issue a reprimand which will be part of a student's official record
Impose a fine not exceeding S$1000
Issue a public censure
Withdrawal and/or suspension of academic privileges and benefits (not including a student's right to attend class and examinations) for a period not exceeding one month
Withdrawal and/or suspension of any non-academic university privileges for a period not exceeding 2 semesters
Deprivation and/or withdrawal of any academic distinction or grade
If the matter is escalated to the Board of Discipline or the Disciplinary Appeals Board, students may face:
Expulsion from the University
Deprivation and/or withdrawal of any degree, diploma, certificate to be conferred or previously conferred
Option 2: Commence Legal Action against the perpetrators of the simulated rape scenes and personal sexual questions  
Simulated rape scenes and personal sexual questions could be a crime
Sexualized activities in orientation camps are potential criminal offences. Specifically, Section 509 of the Penal Code makes it a criminal offence for someone to make any word or gesture intended to insult the modesty of a woman. The punishment for this offence includes a jail term of up to 1 year and/or fines.
This is a gender specific charge, where the affected students must be female. Male students who experience discomfort during orientation camp activities are not able to rely on this section in the Penal Code.
It must be proven that the perpetrators insulted the victim's modesty and intended to do so
To prove that the accused students committed the crime, the prosecution has to first prove that the perpetrators uttered any word, made any sound or gesture or exhibited any object that insults the victim's modesty.
Although there is no clear list of what activities insult the victim's modesty, the Courts will consider factors such as the relationship between the accused students and the affected students as well as the context of the accused student's acts or words. The activities reported by The New Paper might fulfill this requirement if it can be shown that the words or gestures caused great discomfort and humiliation to the affected students.
The prosecution then has to prove that the accused students intended to insult the victim's modesty. However, if it can be shown that the accused students had no such intention to insult the victim's modesty but rather acted on other reasons, the perpetrators will not be guilty of the offence.
There is a possibility that other Orientation Leaders will be found guilty of the same crime, even though they were not present during those activities
It is also possible for the prosecution to pursue charges against other students who may have assisted in the camp (e.g. other orientation group leaders or the organization committee of the camp).
Per section 34 of the Penal Code, several individuals can be held responsible for the same act if it can be proved that they acted in common intention. But this will be difficult as the prosecution has to prove beyond a reasonable doubt that all the student volunteers had a shared intention to insult the victim's modesty. If it can be shown that these activities were introduced by specific individuals and were not approved by the other student volunteers, the prosecution will only be able to pursue charges against the students who introduced those activities.
Affected Students can make a police report to launch investigations
Affected students can make a police report either any neighborhood police post or online (at http://www.police.gov.sg/e-services)
The police will then investigate and recommend an appropriate charge against any accused individuals. Eventually, the prosecutors from the Attorney-General's Chambers (AGC) will make the final decision about the charge based on their internal guidelines. If AGC decides to charge an individual, the accused students will have to attend trial at Court.
Alternatively students can file a Magistrate's Complaint
Instead of waiting for AGC to bring an action against the accused students, affected students can choose to file a Magistrate's Complaint. They can download the form at https://www.statecourts.gov.sg/CriminalCase/Documents/MagistrateComplaintForm.pdf  and submit it at the State Courts.
After submitting the complaint, the affected students will have to swear to the truth of their application before a Magistrate (a Judge). The Magistrate can then direct the police to investigate the case. If the police do not pursue Public Prosecution against the accused students, the Magistrate can then choose to issue a notice for both parties to attend Mediation.
Mediation is an alternative form of dispute resolution where both parties discuss their issues with a mediator and come to an agreement or settlement. An advantage of Mediation is that it allows for flexible solutions and settlements (e.g. settlements requiring one party to stop sexually suggestive words or actions).
However, in the event mediation fails and no settlement can be reached, the affected students can then choose to prosecute the cases (either by themselves or with the help of lawyers). They can do so by applying for the issuance of the Private Summons by the Magistrate. The Private Summons will then be served to the accused students, who will then need to attend a trial adjudicated by the State Courts.
This entire process can be quite complicated and might involve huge legal costs if you hire a lawyer to assist in private prosecution.
Option 3: Commence Legal Action against the perpetrators of the dunking activities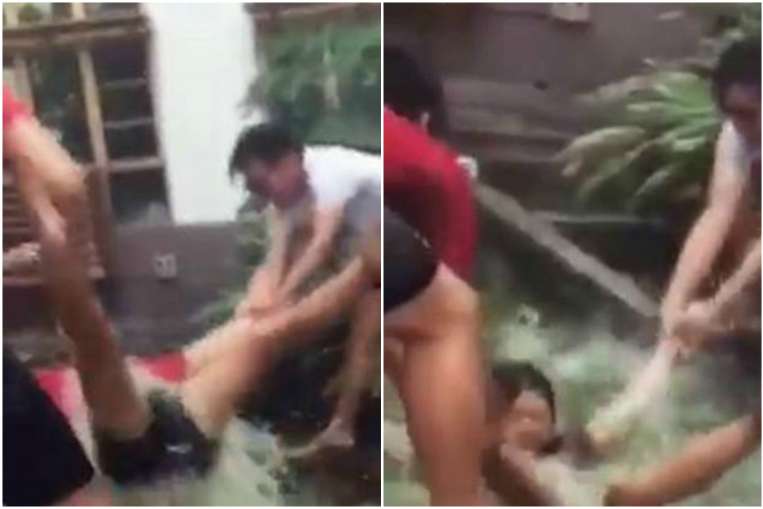 Dunking of students could be battery 
The perpetrators might be liable for battery, an intentional tort to person. To make a case for battery, it has to be proven that the perpetrators had direct physical contact with the victim and that they intended this physical contact. It is not necessary that the perpetrators acted out of malice or hostility.
As seen from the video, the victims are likely to prove this, as they were held from their limbs by the perpetrators. It can be clearly inferred that these students intended the physical contact and subsequent actions of dunking.
Although the perpetrators might explain they didn't mean any harm or that the new students were not in danger, this will not be a defence to battery.
The perpetrators might be able to rely on 'consent' as a defence to their actions
However, one possible defence for the perpetrators would be that they had the consent of the students who were dunked. It is not enough that they heard the words "I agree or I'm okay with this". Rather, the courts will examine if there was genuine consent and whether the victims were under any threat of violence or duress.
If the victims can show that there was social pressure or a threat of violence, any verbal agreement they gave would not be genuine consent. However, if the perpetrators can show that they did not indiscriminately dunk all new students but rather let some students sit out of the activity, it might be enough evidence to show that there was genuine consent given by the students who participated.
Key Takeaways
As the first point of contact for new students, orientation camps are meant to integrate these students into the school community. These camps are also a result of countless hours of planning by student volunteers, who hope to create a memorable and meaningful experience for their juniors.
Sexualized activities are contrary to the purpose of such camps. They should not be tolerated and any affected individual should seek help from the Office of Student Affairs or through the law.
While affected students have access to such solutions, it is also equally important for stakeholders to focus on long-term solutions that are preventive rather than reactive. The NUS administration owes a duty to care for all students- both new and current. It should take every effort to create a safe school community where opinions and contributions by students are respected and appreciated.
---
This article is written by Seah Ern Xu from Asia Law Network.
This article does not constitute legal advice or a legal opinion on any matter discussed and, accordingly, it should not be relied upon. It should not be regarded as a comprehensive statement of the law and practice in this area. If you require any advice or information, please speak to practicing lawyer in your jurisdiction. No individual who is a member, partner, shareholder or consultant of, in or to any constituent part of Interstellar Group Pte. Ltd. accepts or assumes responsibility, or has any liability, to any person in respect of this article.
---