Reading Time:
4
minutes
Most prized possession 
 I value a possession by the memories which are evoked by that particular possession, regardless of monetary value. My most prized possession is therefore the one which has the most delightful memories tied to it.
One thing I prize greatly is a box of handmade cards and notes from children whom I have taught over the years. I have taught children's Sunday school classes with my church since 2006, and some of the children have given me the sweetest notes and cards. I keep all of them and take them out once in a while, when I am feeling nostalgic. Also, since I still see quite a lot of the children around the church, I use the cards and notes to tease them occasionally!
I also prize some Lego sets which I received and built a long time ago. I used to collect Legos as a child, and though I have since then given most of them away to younger relatives, I still retain a TIE Interceptor, which I leave on display.
Another thing I prize is my collection of fiction books. I read mostly from the Fantasy genre, and my bookshelves contain works from numerous authors such as J.R.R. Tolkien, Robert Jordan, Brandon Sanderson, Mercedes Lackey, Neil Gaiman, Terry Prachett, David Eddings, and Raymond E. Feist. I am intrigued by the creative ways in which they build their illusory worlds, and have spent many hours buried in one book or another.

But my most prized possession by far is… an 8-inch thick mattress, which has definitely given me the most pleasure every night since I obtained it. There are really few things more important than a good night's rest.
Fun fact about you
I genuinely enjoy interacting with and teaching children! If I wasn't a lawyer, I'd probably be a primary or secondary school teacher. I used to volunteer my time to tutor underprivileged primary school children, and as mentioned earlier have been teaching children and youth in my church for the past 11 years. I especially enjoy it when I am able to show them how to solve difficult question and their eyes light up with an "AHA!".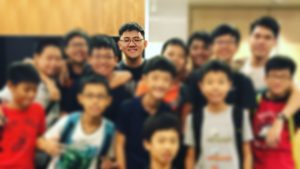 I also collect whisky, although I have had problems keeping good bottles as I enjoy drinking them more than I enjoy looking at them. I am considering collecting whisky bottles instead, which may be a more practical idea.
What made you want to be a lawyer
Believe it or not, academic interest. In my national service days, I was an investigation officer in the SAF Military Police, where I got exposed to legal-related work for the first time. I would listen in to discussions on applicability various parts of the law, and began to participate in some myself – even though I knew virtually nothing about it! After some time, I realised that I enjoyed it, applied to law school, and 10 years later… here I am! 
Nowadays, my practice is mainly in general corporate law, including several more specialised fields such as employment law and personal data protection. I however maintain an interest in the field of family law and continue to handle matrimonial matters. 
Somewhat ironically, I've generally avoided criminal law since I started practice, and the only criminal case I've conducted was helping to mitigate the sentence of a client charged with defaulting on his NS obligations.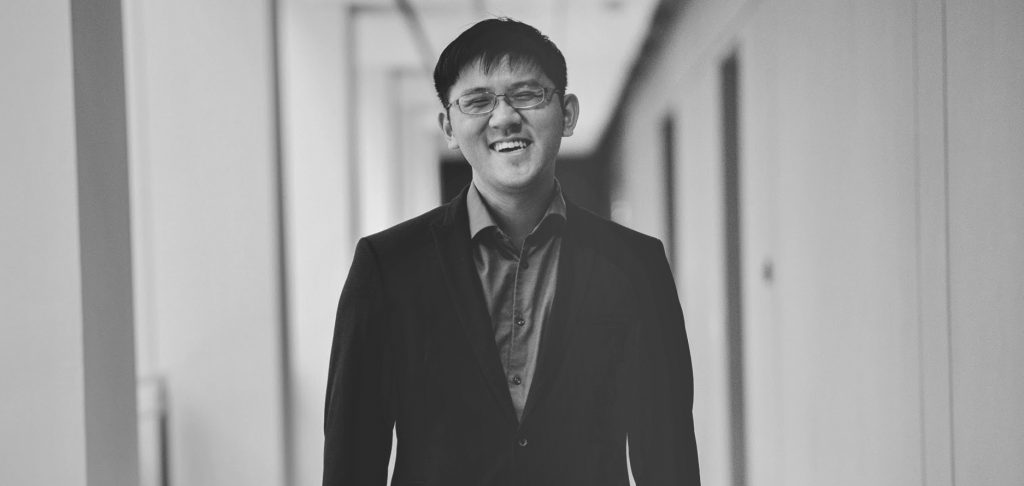 Favorite quote
"He has shown you, O mortal, what is good. And what does the LORD require of you? To act justly and to love mercy and to walk humbly with your God"  Micah 6:8 NIV
This is a passage taken from the Bible which is to me relevant to lawyers.
To act justly –we are to help  our clients achieve a just outcome, by just means.
To love mercy – we can advise clients to seek alternative ways of resolving a dispute, and to show grace in triumph.
To walk humbly with God – we have to live by the highest moral standards, remember and help the underprivileged, and beware pride. 
Where someone might find you in your free time
Lawyers have free time? 
If we did (which is not admitted), you would probably find me at home either playing Civilisations, or sitting on the balcony with a glass of whisky, enjoying the night breeze.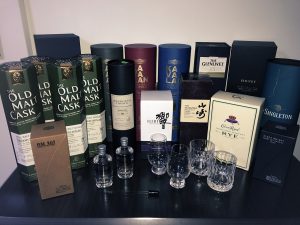 Need legal advice on corporate or employment law? 
I'm now available for a Quick Consult on AsiaLawNetwork.com!
---
About Mark Toh
Mark Toh graduated with an LLB (Hons) from the National University of Singapore in 2013, and was called to the Singapore Bar in 2014. His main areas of practice are in Corporate and Commercial Law and Family Law. He also has experience in Intellectual Property, Litigation and Dispute Resolution, and Estate Planning, and further provides corporate secretarial services to companies.
Mark's strengths include his acuity, his problem-solving skills, and his diversity of practice, which he is able to leverage to ensure that the interests of his clients are fully met. He has broad experience across many types of corporate transactions involving small and large companies and transactions, and local and international deals. When it comes to matrimonial / divorce work, Mark aims to promote reconciliation of parties if possible, and if not to ensure that proceedings are carried out as painlessly as possible with the best possible outcome for his client.
---
This article is written by Gabriel The from Asia Law Network.
This article does not constitute legal advice or a legal opinion on any matter discussed and, accordingly, it should not be relied upon. It should not be regarded as a comprehensive statement of the law and practice in this area. If you require any advice or information, please speak to practicing lawyer in your jurisdiction. No individual who is a member, partner, shareholder or consultant of, in or to any constituent part of Interstellar Group Pte. Ltd. accepts or assumes responsibility, or has any liability, to any person in respect of this article.
---