Reading Time:
2
minutes
Tech-celerate for Law is an initiative by the Law Society of Singapore, the Ministry of Law, Enterprise Singapore and the Info-communications Media Development (IMDA).
Building on the success of the Tech Start for Law Programme, Tech-celerate for Law prepares Singapore Law Practices (SLPs) for future disruptions beyond baseline technology adoption, empowering SLPs to focus on delivering enhanced legal services, strengthening their capabilities and increasing their competitiveness in the global landscape.
On the 15 May 2019, the Tech-celerate for Law event was held in order to launch the SmartLaw guild, which is a platform created to share strategies, best practices, trends and resources to gear law practices up for the future.
Tessaract Technologies is proud to be the only homegrown company pre-approved across three categories for the solution categories under the Tech-celerate for Law scheme.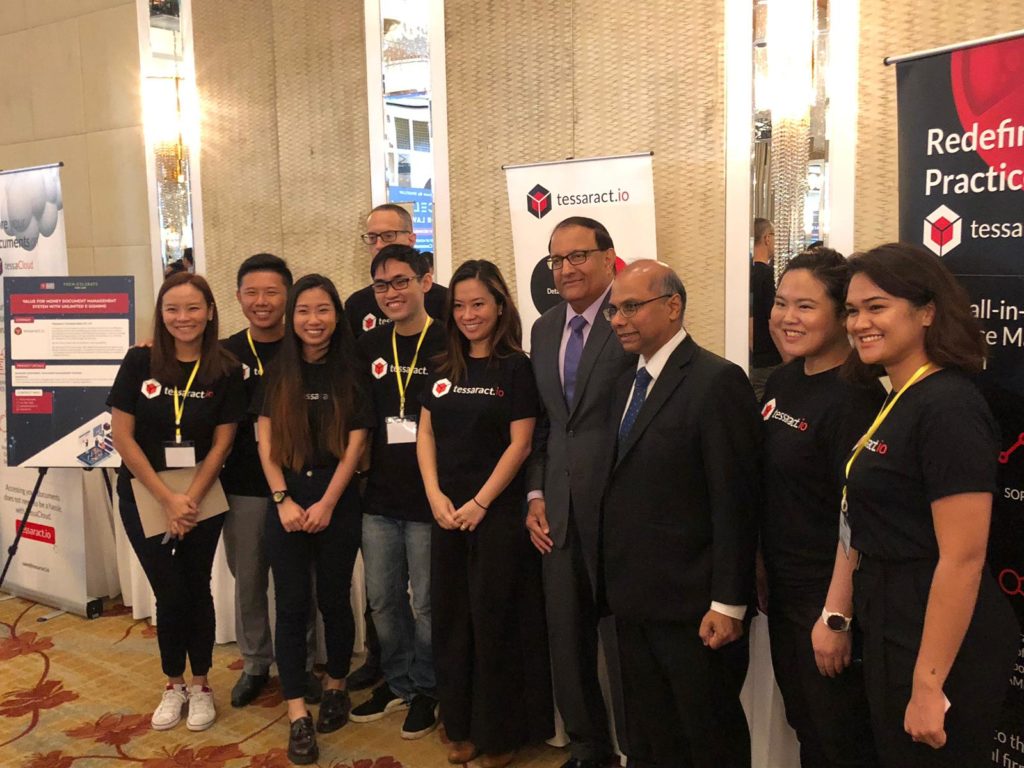 Tessaract Technologies is a collaborative platform for teams and clients that ensures no duplicated work and all stakeholders are updated on the cases as it progresses. Tessaract.io also manages workflow, scheduling and billing of cases from initial execution to eventual completion.
Under Tessaract Technologies, we have Tessaract.io, TessaCloud and TessaSays, and all three core components form the solution that is a one-stop shop for your company. Tessaract.io is the all-in-one practice management solution for lawyers designed for absolute efficiency and is pre-approved under the baseline category for the Tech-celerate for Law Scheme.
TessaCloud is an integrated document management solution and be able to securely access your files whenever and wherever you are. TessaCloud is also able to automatically generate and manage your documents through our Document Assembly features.
Last, TessaSays keeps your clients updated and engaged through our automated email integration. Onboard your clients with the click of a button and let the Artificial Intelligence engine do your work for you.
Cut time, improve processes, increase efficiency through adopting technology which in turns translates into cost savings for your firm. Retain talent by lightening their workload and assigning higher value tasks, away from the mundane admin tasks. Your staff can focus on the workload that translates to true value.
Learn more about Tessaract Technologies here, or just contact the friendly sales team at [email protected] to find out more.