Reading Time:
3
minutes
AsiaLawNetwork is launching a series of FB Live Q&A with lawyers to answer questions that Startups might have. For the next 4 weeks, we will broadcast live on Facebook with various startup lawyers to answer your questions on starting up ranging from data privacy to raising funds and drafting contracts. You can sign up for each or all of the FB Live right away HERE.
Why are we doing this?
We wanted to do this because ti is closely aligned with our mission to make access to great and trusted legal help easier and more affordable.
Startups typically need a lot of legal advice at the beginning such as:
Drafting shareholder's agreements
Drafting employment contracts
Draft terms of use for website
Vet business model
Apply for necessary licenses to operate (e.g. FinTech)
In addition, it is necessary to make adjustments at major junctures such as:
Launching new product (changing terms of use)
Raising new funds (new shareholder agreements)
However, it is also at this early stage that the startup has the least funds an support and needs to be diligent and resourceful to make sure that they build a strong foundation from which the business can thrive.
What topics are covered?
We selected topics in partnership with our lawyers to help address the most important topics that startups have to make legal decisions on, including:
Data privacy / protection and PDPA for startups
Fintech regulations in Singapore (Licenses, AML, etc)
Raising funds for startups
General tips and suggestions for startups (contracts, etc)
Who's speaking?
We have assembled a distinguished panel from our network of lawyers who have had experience in advising various startups and who are passionate about the startup / SME space. A brief intro to our panel: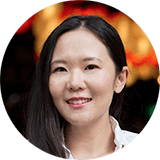 Yingyu Wang (Via Law Corporation)
Ying was recently named one of the 40 brightest legal minds in Asia by Asia Legal Business and is the only female lawyer named by The Legal 500 AP as a leading individual for Technology, Media & Telecommunications Law. Read her article on contracts for startups here.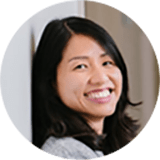 WanHsi Yeong (Covenant Chambers LLC)
Wanhsi Yeong is OfCounsel at Covenant Chambers. She has authored two definitive Fintech Guides for AsiaLawNetwork on Fintech Regulations in Singapore and the MAS Regulatory Sandbox where she synthesizes and simplifies the sometimes-complex world of Fintech regulation.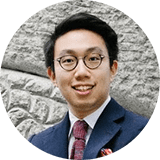 Samuel Ng (BlackOak LLC)
Samuel is Counsel at BlackOak LLC. He is a keen supporter of local SMEs and maintains an active portfolio of clients comprising Singapore start-ups and second- and third-generation family-owned businesses across various industries, advising on matters such as employment issues, product distribution, corporate structures, etc.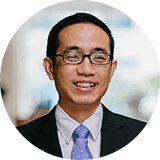 Jeremiah Chew (Lee & Lee)
Jeremiah advises organizations on privacy and data protection at Lee & Lee. He conducts personal data protection compliance reviews for companies, and also coordinates corrective action following privacy breaches. He was a member of the inaugural panel of lawyers under the Law Society of Singapore's Personal Data Protection Act Legal Advice Scheme for SMEs.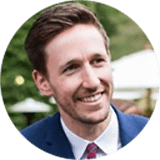 Sam Hall (Program Director, Startupbootcamp Fintech Singapore)
Sam Hall works with early and growth stage startups, focusing in particular on business model validation, product development and go-to-market strategy.
Ask us your questions early!
We invite you to ask your questions early.
While our lawyers will be answering questions spontaneously live, we want to use your early questions to kick off the session and give lawyers input for which to prepare for to give better advice.
Join us!
This is a terrific opportunity for startups to ask any questions you may have about your own startup to get you started in the right direction.
You can read more about each or all of the sessions and sign up for them HERE.
See you then!
The AsiaLawNetwork Team
---
This article is written by Gabriel The from Asia Law Network.
This article does not constitute legal advice or a legal opinion on any matter discussed and, accordingly, it should not be relied upon. It should not be regarded as a comprehensive statement of the law and practice in this area. If you require any advice or information, please speak to practicing lawyer in your jurisdiction. No individual who is a member, partner, shareholder or consultant of, in or to any constituent part of Interstellar Group Pte. Ltd. accepts or assumes responsibility, or has any liability, to any person in respect of this article.
---