Reading Time:
7
minutes
March is International Women's month and celebrates women from all walks of life. Here at Asia Law Network, we continue to highlight these amazing women who have walked different journeys clocked various achievements, and are willing to share their experiences.
And the pleasure is all ours when Shobna a Partner with Dentons Rodyk took time from her busy schedule to meet us.
Shobna is an experienced advocate with more than 12 years of experience in leading high value and complex cross-border contentious matters. Her niche is in bet the company cross-border litigation and arbitration matters, with a South East Asian and South Asian focus. She also does high stakes contentious regulatory / advisory work, including managing global investigations by regulators.
Shobna's client base includes Global Financial Institutions, funds and multi-national corporations and she advises them on all things contentious from complex commercial litigation, international arbitration, regulatory investigations, and also restructuring and insolvency, and has cultivated deep sector and industry experience over the last 12 years.
Apart from her heavy case load and active professional contributions such as being on various Singapore Law Society and Singapore Academy of Law committees, Shobna also seeks to pay it forward and make a positive impact on younger lawyers. She enjoys teaching arbitration and ethics & professional responsibility at Singapore Institute of Legal Education and has also recently been appointed to the Board of Advisors to the United Kingdom Singapore Law Students' Society (UKSLSS) in recognition of her extensive engagement, outreach to and mentoring of undergraduate law students.
Shobna is heavily involved in pro bono and community work, and is a volunteer with the Supreme Court's Legal Assistance for Capital Offences (LASCO).  She has recently been appointed to her second capital case as assisting counsel.  She also volunteers on the Law Society's fund raising committee for pro-bono work.
---
Thank you so much for agreeing to this Shobna, could you share with us what made you choose a career in international arbitration?
My entry into private practice in 2008 after my judicial clerkship with the former Chief Justice and Court of Appeal bench roughly coincided with the period when arbitration was trending in Singapore. I was blessed to be involved in my first arbitration case, which was a 800 million dollar telecommunications sector-related dispute.  I enjoyed working on that matter tremendously.  After that, I have been involved in a number of high stakes (up to a billion dollar quantum) arbitration matters seated in Singapore, Hong Kong and London throughout the course of my career. The rest, one would say, is history.
Could you share with us a case which stands out the most?
One of the cases that I have led as lead counsel recently is the case of VTB Bank (Public Joint Stock Company) v Anan Group (Singapore) Pte Ltd [2018] SGHC 250.  That case covered a number of novel and interesting points of law that intersect both arbitration and insolvency, two areas of law that I actively practise and am very passionate about. In that case, we acted for the Plaintiff, VTB Bank, to enforce a debt of US$250 million. We managed to successfully wind up the debtor company within 3 weeks of making the application, as the debtor company could not establish any substantive or bona fide defence. I was also assisted by a very able team on the case, and enjoyed myself thoroughly both in court (I feel most alive when I am standing up in court!) and outside court (as we were planning and strategizing our every move).
Now, we know that the percentage of female arbitrators globally has been relatively low, why do you think that is the case?
We can look at this issue from two perspectives – the lack of arbitrators and the lack of counsel.
From the perspective of arbitrators, the issue is not just limited to gender diversity. There is a generally acknowledged lack of diversity (age, gender, nationality, ethnicity etc.) because the same arbitrators are constantly approached and appointed.  However, this is changing. The International Chamber of Commerce ("ICC") put up a diversity pledge a couple of years ago, and a number of major institutions affirmed their support for this Pledge. Institutions are also walking the talk because when it comes to Chairperson appointees and sole arbitrator appointees, one can see much more diversity exhibited in the statistics, since the Pledge came into force.
In relation to the lack of female arbitration counsel, the solution is less straightforward.  First, in arbitration, there is a need for more profiling work to be undertaken by counsel, whether it be attending conferences or taking on speaking opportunities. Female lawyers and young disputes partners must therefore put their hands up more for such opportunities. Second, there may be structural barriers in certain firms (I am lucky to say there are none in my firm and I feel very well-supported and encouraged!). Third, clients may also have biases and preferences; these also have to be worked on and addressed.
All in all, as with every profession, support in all forms makes a difference to sustainability and success. On that matter, I am blessed to have strong support and encouragement from many avenues: to name a few: from my mentor, the Managing Partner of our firm, Mr. Philip Jeyaretnam S.C., my colleagues, my wonderful and loving family, my friends (many of whom I have known for a decade or more) and the broader legal communities I operate in.  I hope to help create communities of support for other younger lawyers, in particular, female lawyers.
Do you think that the diversity in the arbitral tribunal (gender or otherwise) has a role to play in the arbitral process?
I don't think that gender plays a role in the arbitral process per se.  Once female lawyers are given the opportunity to be appointed as arbitrators or counsel, I think they can do as good a job (or even better) than the guy next door.  In fact, studies have shown that where women participate in the decision-making process, the decision tends to be more resilient as women are generally known to be more democratic, taking into account multiple and differing view points, and are also concerned about risk and balancing of interests.  These all help ensure a better, and more holistic and robust decision.
How do you think established female practitioners in arbitration can pave the way for the next generation?
There are 3 key pillars to retention and building the pipeline for the next generation: (1) Mentoring; (2) Role modelling; and (3) Creating communities to support young women.
I will speak about each of these in turn.
Personally, I find mentoring on a one to one basis very rewarding and fulfilling as I see my mentees grow and develop their own profiles and professional personalities.  My biggest bug-bear is that there aren't enough young women wanting to take up disputes work, so I lack mentees to work on!
The lack of young women coming forward is a worrying trend. If young women don't enter the disputes arena, there is no one to retain and certainly no pipeline to speak of.
On role-modelling, I didn't have any female role models around me in my younger days; that said, I had great male mentors, allies, sponsors and role models (each of whom I am very grateful for). However, now that I have reached a certain level of seniority in practice, I think it is my role to inspire the younger women around me to stay on, lead purposeful, meaningful and balanced careers, and, in turn, mentor others around them.
When there are sufficient like-minded women coming together to build a better future for themselves and everyone around them, communities of support will be created organically.  These will provide the safe space for younger lawyers, in particular women, to experiment, push their limits and seek guidance from more senior members and learn from the mistakes that others have made.
Has anything changed for you since you have been recognised by the Singapore Business Review in 2017 as one of Singapore's most influential lawyers aged 40 and under?
A lot has changed for sure! I have had the opportunity to be involved in many exciting court and arbitration cases, some of which I have argued as lead counsel. I have been blessed to have many opportunities to contribute on thought leadership initiatives by speaking on panels relating to arbitration, regulatory work and cross-border investigations, and civil litigation practice.
Finally, and most significantly, I have done a lot more committee work, both with Law Society and with the Academy of Law, targeted at younger lawyers (including law students) and female lawyers, two groups in our profession that I would like to personally give a leg up to.
In the mid-term, I hope to do more for the less privileged in society. From my pro-bono criminal work, I have seen the consequences of economic poverty on lives, the sense of despair and hopelessness, and the impact of all of this on the next generation. This has inspired me to do more for the less privileged in society. I think that the key to breaking out of these cycles is education and I hope that more people will be able to use education as a tool not only to uplift themselves, but influence others to do so as well, both by example and outreach work.
Any word of advice for younger lawyers and aspiring arbitration practitioners, especially females?
#1 Be proactive in managing your work – Always be ready to learn from others and ask yourself what kind of lawyer you want to be. Understanding the meaning and purpose of what you do can make a big difference to your work and life.
#2 Be proactive in managing your careers – Ask yourself where you want to be in the next 3-5 years, what level are you at now and how can you get there. Seek help from mentors within the firm and outside to help you formulate a plan to get there. Remember just take the first step / plunge and the rest will sort itself out.
#3 Grow and learn every single day – One thing I advocate is to always be open in the way you think and appreciate diverse perspectives. You must be willing to accept and expect change, because it is true that change is the only constant. Seek out opportunities that stretch you, learn from the experiences (both pleasant and, in particular, the unpleasant ones), and please never sit idle and complain if you are unhappy with something! If you want change, be the change you want to see.
Finally, could you share with us what are your to-dos/activities you enjoy outside of work?
Oh, reading for sure, I have recently completed the 5AM Club and The Monk Who Sold His Ferrari by Robin Sharma and I highly recommend both of these. The former speaks of breaking bad habits, and forming productive and effective ones (no one is too old to change!), and of course how you can own your mornings! No prizes for guessing what time I wake up every morning!
The latter addresses personal transformation, including increasing effectiveness and efficacy, igniting passion for what we do, and the age old question of how to achieve meaning, purpose and fulfilment in work, relationships and life, with a view to creating value for others (i.e. a lasting legacy).
Apart from education, mentorship, and the various social and community causes that I champion, I also enjoy watching plays and musicals, and discovering and understanding new places, culture and food by travelling.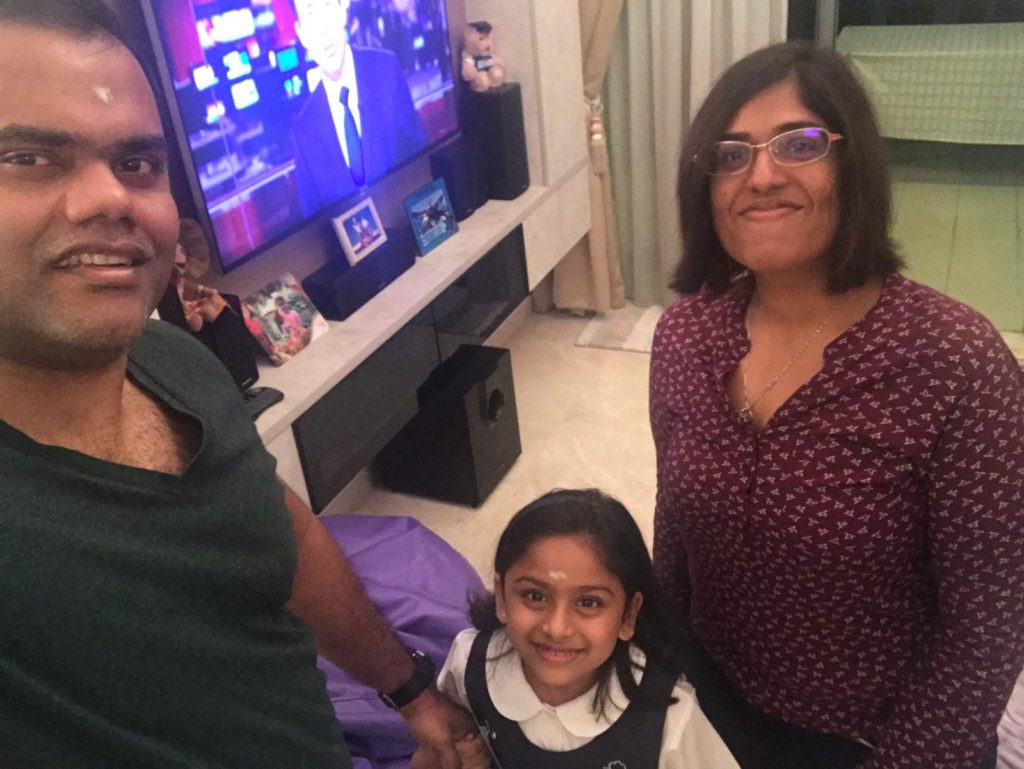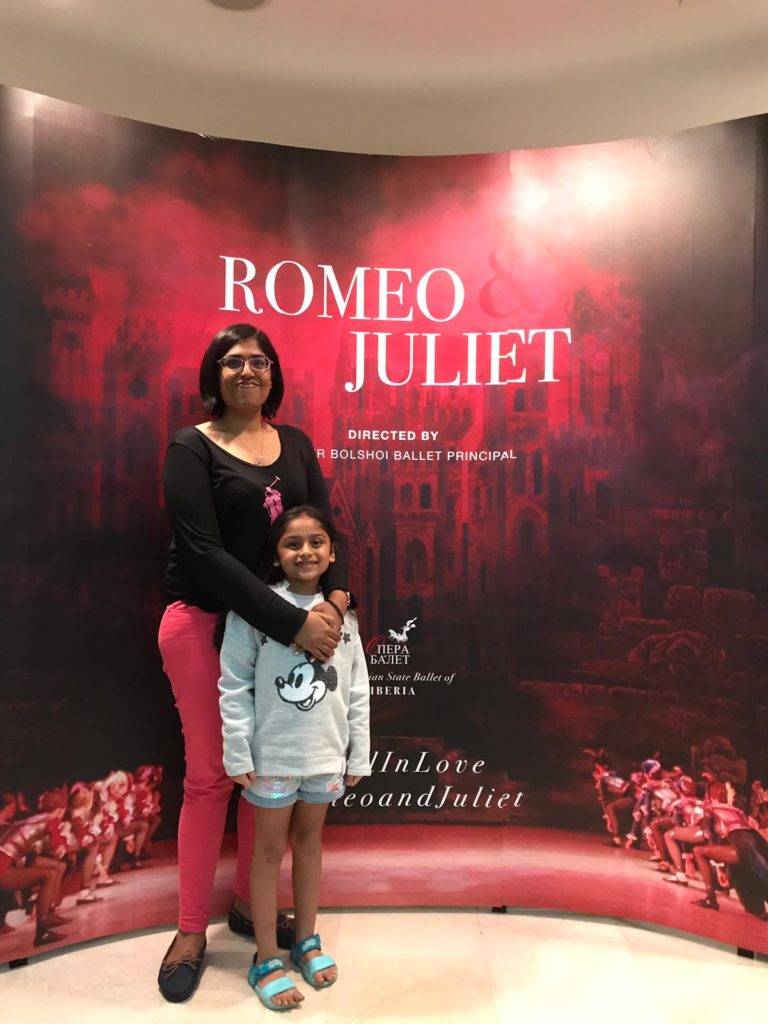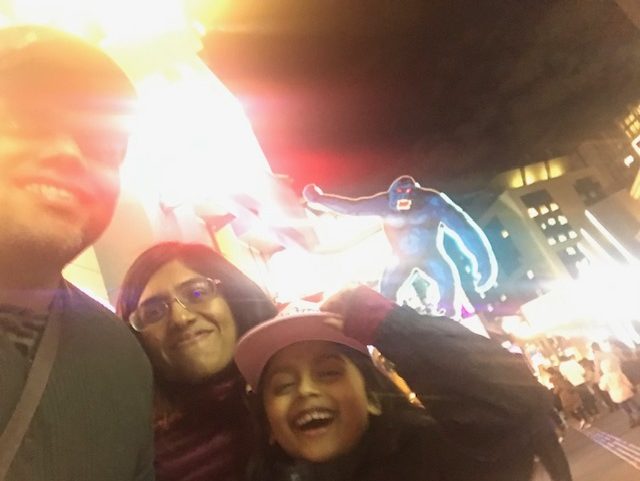 ---
This article does not constitute legal advice or a legal opinion on any matter discussed and, accordingly, it should not be relied upon. It should not be regarded as a comprehensive statement of the law and practice in this area. If you require any advice or information, please speak to practicing lawyer in your jurisdiction. No individual who is a member, partner, shareholder or consultant of, in or to any constituent part of Interstellar Group Pte. Ltd. accepts or assumes responsibility, or has any liability, to any person in respect of this article.