Reading Time:
5
minutes
Express Pet Cremation is currently under investigation by the police for giving fake "pet remains" made up of sand and cement to pet owners. While the boss of the company has denied any wrongdoing, the investigation has definitely planted the seed of doubt amongst previous and current customers.
Owners should first establish evidence of wrongdoing by getting their pet remains tested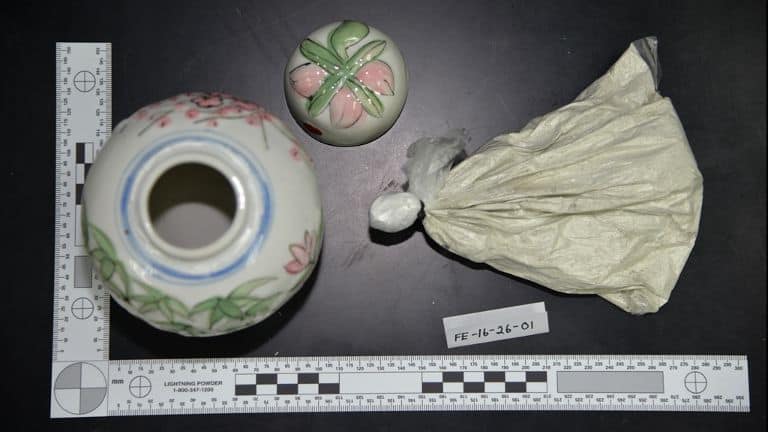 If you are a customer who suspects that you were also given fake "pet remains", you should get your pet remains tested by accredited Forensic Groups.
In the recent incident involving Express Pet Cremation, the owner tested the pet remains at The Forensic Experts Group (http://www.forensicexperts.com.sg). According to Ms Chia Poh Ling, a Consultant Forensic Scientist at The Forensic Experts Group, pet owners can opt for a non-destructive test that uses less than 1% of the total weight of "remains".
The test is used to determine the presence of bone material. However, you will not be able to determine the breed from the analysis. For the non-destructive test, pet owners will be issued a forensic memo which is not admissible in court. A full forensic test costs more and will take a longer period of testing time.
If your test reveals foul play, you can either choose to pursue criminal or civil proceedings against the Cremation Company.   
Option 1: Report the incident to the police to commence investigations. The public prosecution might then commence criminal proceedings against the Cremation Company
You can make a police report either any neighborhood police post or online (at http://www.police.gov.sg/e-services). You should also provide the police with your statement and the evidence that you have collected.
According to Mr. Nicolas Tang, the Managing Director of Farallon Law Corporation, "If the police find that the elements have been made out, then they may charge the owner of the cremation company. The owner can then decide whether to plead guilty or claim trial. If the owner claims trial and wins, then he would not be found guilty."
The prosecutors from the Attorney-General's Chambers (AGC) can also decide if they will pursue criminal charges against the owner of the cremation company. 
Giving fake "pet remains" could be the crime of Cheating
According to Section 415 of the Singapore Penal Code, a person is guilty of cheating if he or she deceives another party by making them do something they would not have done if they were well informed about all facts.
One recent case of cheating would be the Sale Executives from Mobile Air, a shop at Sim Lim Square. In 2015, they were found guilty of cheating and were sentenced to jail. While selling phones to customers, the sale executives provided false information about the terms and conditions of the sale.
Similarly, the act of advertising sham services could also be considered as cheating. However, besides proving that there was false information, it must be proven that the employees of the Cremation Company acted dishonestly and knew that their services were bogus.
However, if the Company can show that the sand and cement was mixed up into the remains due to a negligent or an innocent mistake, they will not be found guilty of the crime.
Those found guilty of cheating can be jailed or fined
Individuals found guilty of cheating can be jailed up to 3 year and/or receive a fine. However, if you are more concerned about receiving compensation for the defectives services, you can also explore the option of civil proceedings instead.
According to Mr. Nicolas Tang, "The police and the Attorney General's Chambers may proceed with the criminal proceedings and these can then run in parallel with the civil proceedings."
Option 2: If many pet owners are affected by the same issue, they can file a class action suit against the Cremation Company
If many pet owners face the same issue with their "pet remains", they can come together to launch a class action suit. When multiple individuals have similar interests or concerns about another party, it is possible for these individuals to launch a collective lawsuit against the party.
One example in Singapore would be the case against Raffles Town Club. In 2002, 4865 individuals commenced a class action suit against Raffles Town Club for misrepresentation. All of them were town club members who claimed that the Club had falsely advertised the quality of town club facilities and services, which resulted in them purchasing country club memberships.
Similarly, pet owners who are affected can launch a class action suit for breach of contract. A breach of contract occurs when one party fails to perform his obligations in a proper manner.
Although there might not have been a written contract, as long as pet owners can show that there was a verbal agreement that proper cremation services would be provided, a bogus cremation would be a breach of a contract.
Mr. Nicolas Tang also noted that "As the cremation company is not large, there is a possibility that the class action lawsuit is not cost effective. If a significant number of plaintiffs win the suit, it is likely that the cremation company cannot afford to pay out damages. Class action lawsuits should be reserved for suits against large, listed companies with deep pockets."
Affected pet owners can claim damages for breach of contract
If pet owners successfully prove breach of contract, they can claim damages. It might be possible for them to claim a refund for the services.
In exceptional cases, it is possible to also claim for mental distress. For example, in the case Kay Swee Pin v Singapore Island Country Club in 2008, Kay Swe Pin managed to claim for mental distress as the aim of the contract was to give pleasure or minimize distress.
As advised by Mr. Nicolas Tang, a claim for mental distress "…depends on a number of factors, the main one being whether the pet owners can prove the suffered mental distress. The court would require some form of medical evidence of the distress."
Option 3: If you are making a claim for less than $10,000, you should file a claim for compensation at the Small Claims Tribunal
Alternatively, pet owners can file a claim through the Small Claims Tribunal. The Small Claims Tribunal hears disputes involving claims not exceeding $10,000. Different pet owners will have to bring their own case to the Tribunal separately.
After a claim is lodged at the Tribunal, the Registrar will conduct the initial mediation and consultation. Mediation is a form of dispute resolution where both parties will discuss their concerns and try to reach an agreement on the amount of compensation or the future steps to take.
It is important to note that there will not be any lawyer representation in the Tribunal, which could be a disadvantage to some consumers.
Pet Owners have a right to legal action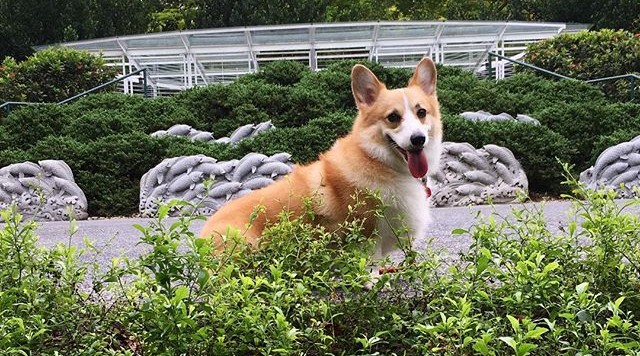 Pet owners love their pets dearly and it's understandable how they can be outraged and upset when someone they entrust to handle their pets remains acts in an unethical way. The important thing to know is that if this happened to you, you do have legal options. 
You can
Make a police report to commence investigations and possibly public prosecution; OR
File a class action suit for breach of contract; OR
File a claim at the Small Claims Tribunal
---
This article is written by Seah Ern Xu from Asia Law Network.
This article does not constitute legal advice or a legal opinion on any matter discussed and, accordingly, it should not be relied upon. It should not be regarded as a comprehensive statement of the law and practice in this area. If you require any advice or information, please speak to practicing lawyer in your jurisdiction. No individual who is a member, partner, shareholder or consultant of, in or to any constituent part of Interstellar Group Pte. Ltd. accepts or assumes responsibility, or has any liability, to any person in respect of this article.
---