Reading Time:
3
minutes
This week we interview Ying from Via Law Corporation to get to know her better beyond her work as a lawyer. She is the only female named by The Legal 500 AP as a leading individual for Technology, Media & Telecommunications (TMT) Law and recommended for Intellectual Property (IP) Law in 2016. 
Areas that you specialize in and why you choose this practice area
My "specialization" in IP and IT simply arises from my (geeky) interest in tech. I love its constant evolvement, the impact it has on us as individuals and as a global community, the growth of the business and related businesses and the intertwining legal issues.
What made you want to be a lawyer, and what drives you today
I didn't want to be a lawyer. I was an arts girl who took theatre studies and drama for A levels and law was the most "practical" option for me.
"Ironically, I am probably one of the last few in my NUS batch that is still in practice."
My lack of desire to practise then stemmed from a lack of understanding of what being a lawyer entails. I knew there is no "glamour" but did not know the rigor of cognitive acrobatics required, the need to be able to connect with your clients, fellow members of the bar and the bench, and the impact good lawyering can have on a person/business. As a shareholder of the firm, I am also fortunate to learn and work on the entrepreneurial skills required to operate and grow a start-up. I believe legal practice has moulded me (positively).
What keep me going despite the sometimes crazy hours are (i) my responsibility towards my colleagues (I feel responsible for their livelihoods and their professional and personal growth) (ii) the value add we can bring to our clients and (iii) the adrenaline that comes with legal practice.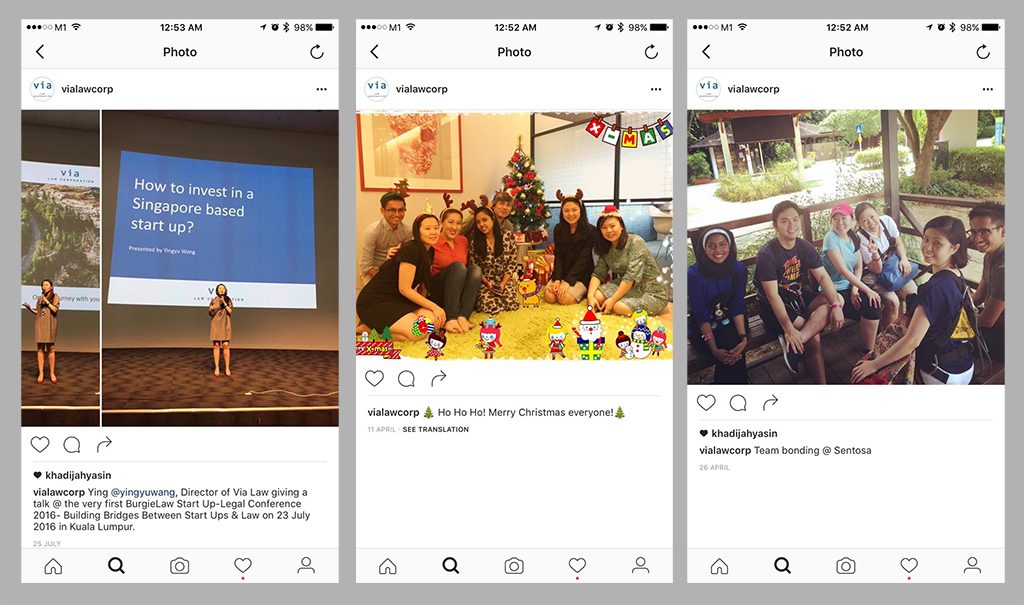 Common misconceptions about your practice area
Biggest misconception – IT/IP practice areas are lucrative. Unless you are in a big multinational firm that deals with other big multinational companies, the IT/IP legal start-up generally does not have that many "branded" clients. Although we serve some of the biggest multinational companies around, many of our clients are start-ups and/or small-medium enterprises.
Second misconception – technology law is shrouded in mystery. As mentioned above, the legal issues faced by a technology company are not very dissimilar to non-technology companies, including potential disputes, privacy issues, cyber security, intellectual property, employment, corporate matters etc. So to be a good tech lawyer, one has to be an all-rounder. Of course being technologically savvy is a plus point because as a lawyer, you need to know your client's business.
If you were to start a business someday, what would it be and why?
I have started my business – Via Law Corporation! I have also invested in some start-ups but I leave them in the good hands of the respective management teams.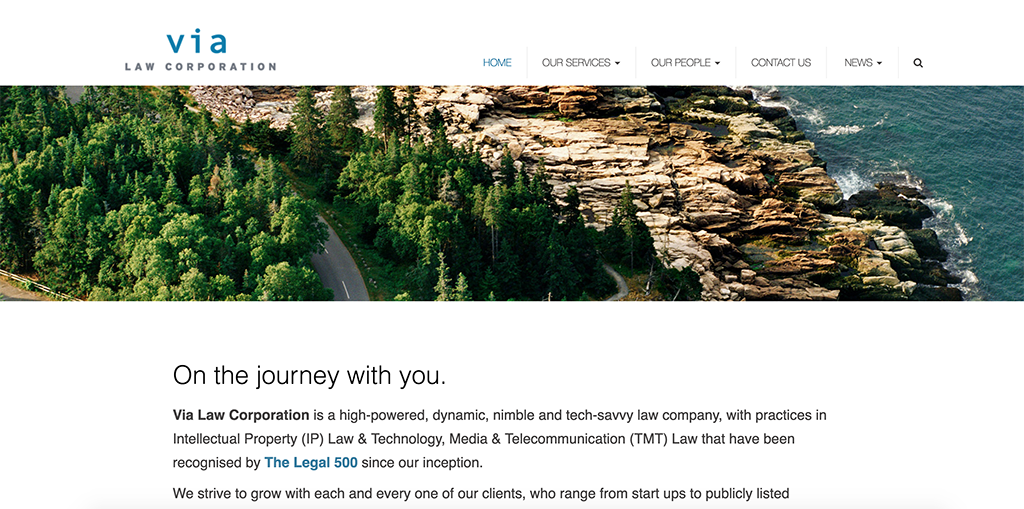 But if money (and the lack of talent) is not a problem, I would love to be a boutique real estate developer. I love how old and decrepit buildings are turned into beautiful homes. Now I'm content with collecting architectural/interior design magazines.
Your most prized possession
Knowledge that no matter what happens, I will not be alone.
3 fun facts about you
I don't care what people say. NCIS is awesome. So is Criminal Minds. And (maybe) Elementary.
If there is no need to, I would never exercise. But since I do need to, I get dragged to lift weights at the gym by my husband.
The best ideas come to me in the middle of the night. And the best time to sleep is between 7am to 10am.

———————————–
Wang Yingyu is Director of Via Law Corporation and the only female named by The Legal 500 AP as a leading individual for Technology, Media & Telecommunications (TMT) Law and recommended for Intellectual Property (IP) Law in 2016. Ying is an active litigator who also advises clients on transactional and corporate work regularly.

Read her practical and popular article about Contracts for Startups. 
If you'd like to know more about Ying or reach out to her, you can do so at her profile HERE.
---
This article is written by Gabriel The from Asia Law Network.
This article does not constitute legal advice or a legal opinion on any matter discussed and, accordingly, it should not be relied upon. It should not be regarded as a comprehensive statement of the law and practice in this area. If you require any advice or information, please speak to practicing lawyer in your jurisdiction. No individual who is a member, partner, shareholder or consultant of, in or to any constituent part of Interstellar Group Pte. Ltd. accepts or assumes responsibility, or has any liability, to any person in respect of this article.
---