Reading Time:
6
minutes
Asia Law Network has partnered with the Singapore Corporate Counsel Association (SCCA), a professional body that connects the Singapore in-house community, to bring a series of interviews featuring prominent in-house counsel.
In this interview, we feature Stanley Park, Managing Director and Head of Legal APAC, Scotiabank. Scotiabank, is a Canadian multinational bank. Stanley chats about his legal career, which has taken him from New York to Singapore, and shares his motivation for running 7.5km every other day.
What made you choose to be a lawyer and what drives you today?
My father was a professor so I grew up with the desire to do something that was intellectual. But I didn't want to go into academia and didn't want to be a professor. I wanted to be involved with people and solve problems. At the same time, I didn't want to be too practical and go into business. To me, business was not something that had an intellectual framework. I wanted something in between, something that was both rigorous and practical.
I thought the law was a blend of those two. The law has intellectual rigour and substance to it. At the same time, the calling of a lawyer is to apply that body of principles, logic and analysis to the resolution of problems. I found this to be true when I started and I still find that to be true today, 26 years on. That is why I continue to be a lawyer.
What made you choose to go in-house?
I was really interested, as a purely intellectual matter, in the subject of international finance. My undergraduate major was in economics and I wrote my senior thesis on international finance. I thought it was fascinating because capital is nationless. It is not bounded by borders or by national laws. It flows wherever it will.
That's also why I chose to go in-house. After 9 years in two law firms in New York, I was offered an opportunity to join Salomon Smith Barney (which is now Citigroup) as in-house counsel in Tokyo. It was one of the most prominent global investment banks at that time. I thought that this was a great opportunity to work in what I considered to be the heart of the international financial system.
I was part of the show and right in the midst of it. A lot of stuff never leaves the bank and certainly never reaches the law firms. Law firms are really advisors on the outside, to players within the system.
Describe your experience when you first joined as in-house counsel. What have you learnt?
You learn how the business works. You learn who the people are. You learn about what products and services are offered. You learn about what kind of considerations and decisions have to be made in order to do what banks do. You learn how ideas get brought in and what drives and motivates all the different parts of the bank.
I thought that being an in-house counsel was a great vantage point for understanding the many different facets of a bank. The caricatures that you see in the movies only show the tip of the iceberg. Underneath the front office personnel is a whole phalanx of supporting cast- from the middle office to the back office to the outside advisors.
What unique skillsets do you bring to the executive team, after 18 years of being in-house?
First of all, I bring judgment to the table. So much of what the bank needs to run effectively is for its executives and officers to make the right decisions. Those decisions could be simple decisions about who should be included in an email to whether or not a product should be approved or how we should approach the government with respect to an inquiry. Judgment is required to make all these decisions on a daily basis and to make them right. So what I bring to the table is judgment on how a financial institution should be run and how a legal department should be run.
Second, I also bring facilitation skills. Having worked so long in various financial institutions and law firms, I understand how to navigate the system and how to solve problems. When faced with a problem, I know how to facilitate an appropriate resolution of the problem or at least know how it should be approached. That only comes after years and years of experience within the financial industry.
Third, I also bring communication skills. In order to facilitate matters with various stakeholders, you need to be able to communicate what the problem is and what the solution should be. You need to be able to communicate effectively- not only orally but also in writing, in email, over the phone, by video conference, in large groups and small groups. Communication skills does not just mean speaking well, it also means knowing what to say, when to say it, in what tone and with what kind of non-verbal communications.
The fourth skill that I bring to the table would be familiarity with the financial industry. I've been working at different types of institutions: sell-side, investment banks, commercial banks, hedge funds, asset management. I've been in this space for a long time and across different institutions.
Lastly, interpersonal skills. This doesn't mean that I just know how to be nice. It means knowing how to deal with different types of people, in different roles, with different seniority levels and in different countries and offices. After all, a bank or a financial institution is nothing more than its people.
All this can be wrapped up in a general skill that I bring, which is problem solving. This is what I do and have been doing every day.
What is the most challenging aspect of your job?
I think the biggest challenge throughout my career has been the proper reconciliation of competing interests or demands. I have been faced with various demands, requests and imperatives- "We want this, we want that" or "You can't do this, you must do that". Trying to keep everybody happy is like juggling many circus balls at the same time. It is challenging and it also makes the job interesting.

What is a significant transaction that you have worked on?
One big transaction that I worked on was the acquisition of Barclays Global Investors (BGI) by Blackstone in 2009. I was General Counsel of BGI then and Blackstone had bought BGI from Barclays. It was a 13 plus billion dollar acquisition and was considered a huge transaction at that time. It certainly made the headlines of Wall Street Journal.
What are some of the common misconceptions about being an in-house counsel?
One common misconception is that we are sometimes expected to know the relevant laws of all the countries for which we are responsible. Sometimes the people we are supporting will say: "Can't you just give us a legal opinion on this?".
We are General Counsel, which means that we are facilitators and problem-solvers for the most part. We find sources of substantive law, we contact outside counsel or use web-based resources that are provided by the law firms.  We ourselves are not the repository of the actual minutiae of regulations and of the laws of every country. Throughout my career, I have never been in that kind of specialized position. I've always had to rely on outside counsel or some source for the actual technical expertise.
What do you think about the future of lawyering?
I think that technology is going to allow lawyers to do more than they previously have. Law firms may not need to hire as many lawyers as they have in the past because an artificial intelligence (AI) program or technological resource can allow three lawyers to do what ten or twenty lawyers used to do. That will make lawyers more efficient in a way.
However, what is actually the most time-consuming or requires the most kind of input from lawyers is the negotiation of documents. AI might be able to highlight the differences between the contracts but I'm not sure that AI will be able to negotiate the differences between one template and another template.
Fun facts about you?
I took a year off to travel and backpack around the world. This was before I started working in the law firm. In 1991, I went to the Soviet Union, China, India, Latin America (Guatemala, Honduras, Nicaragua, Costa Rica, Panama) and then I went to South America (Brazil, Uruguay, Paraguay, Argentina, Chile, Peru, Colombia, Venezuela). It was one of the greatest things that I've done.
I also run every other day, for about 7.5km. I do it not primarily for physical health but for mental health. I literally feel good about myself, about the world and about life. It doesn't matter what I feel like before I start running – I can be depressed, blue or sluggish. After I run, a hundred percent of the time, I feel much better. That's important in life, to keep your spirits up and to keep yourself going. The reason why it gives me this effect without fail is because the effect is chemical and biological. It is a biological reaction to strenuous activity over a continued period of time.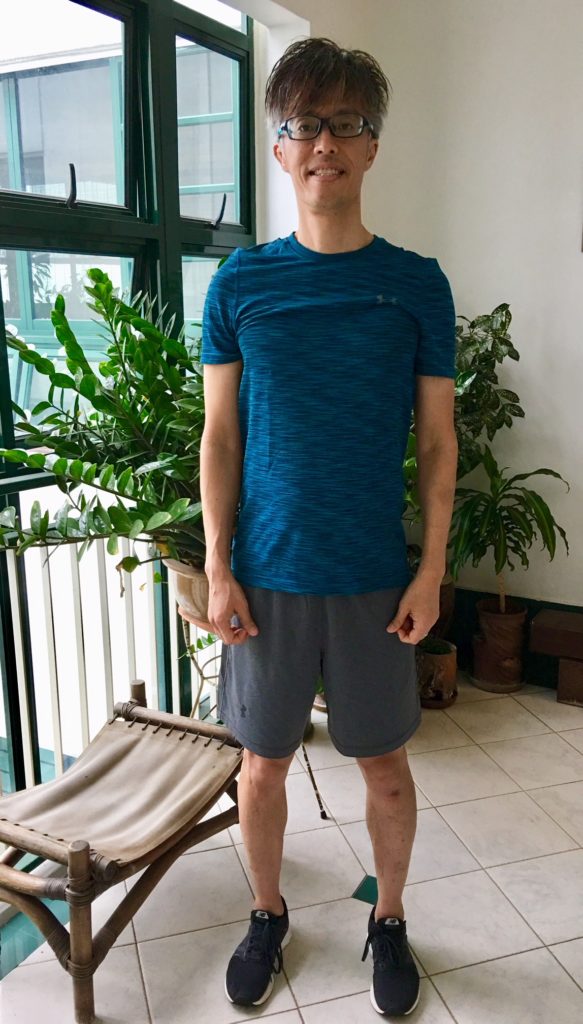 ---
This article does not constitute legal advice or a legal opinion on any matter discussed and, accordingly, it should not be relied upon. It should not be regarded as a comprehensive statement of the law and practice in this area. If you require any advice or information, please speak to practicing lawyer in your jurisdiction. No individual who is a member, partner, shareholder or consultant of, in or to any constituent part of Interstellar Group Pte. Ltd. accepts or assumes responsibility, or has any liability, to any person in respect of this article.
---
Continue Reading: